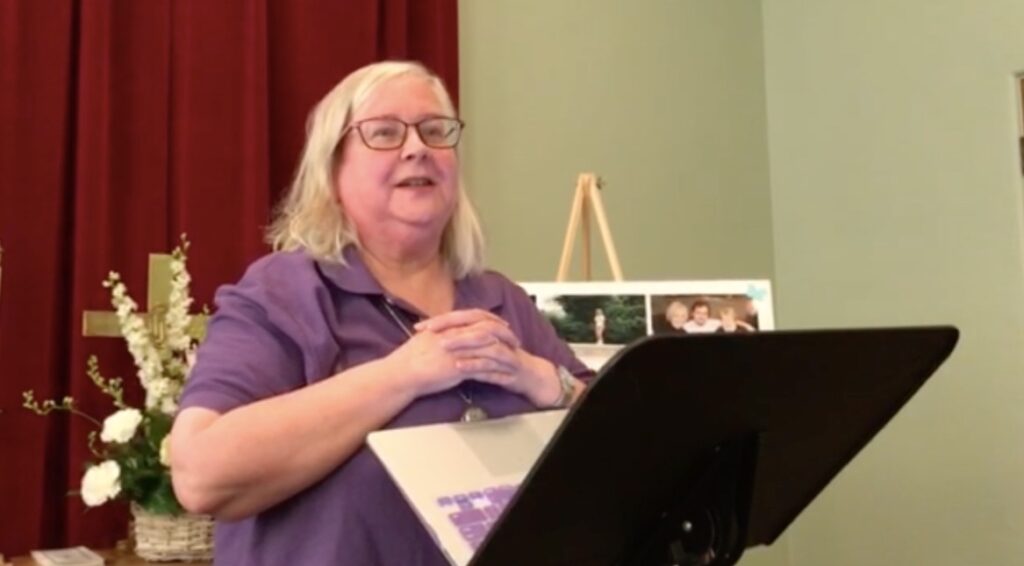 I'm hearing and reading the word "funeral" a little less these days. Is it a shift in society or vocabulary or a way to describe something that sounds so final?
"Service" appears frequently as does the phrase, "celebration of life." Been to a lot of those in recent years. I view the final gathering for Dad and then Mom as the latter, where stories and emotions were shared. Where I had the unfortunate opportunity to speak at each ….
I remember saying at Dad's that I don't do eulogies, a depressing term … only tell tales of experiences, lessons and memories that would sustain me, family and friends in those dark moments and beyond. I included funny stories as well, even if they are briefly clouded by tears of sadness.
Like how I always had trouble getting people to spell the last name he had given me, when many would respond, "Zest? Best? Rest? Dust?" And my usual explanation of "vest that you wear," until my frustration escalated to "V as in virgin." Hmm, did I ever tell Dad that?
At Mom's I described her quirky habits and a funny tale of how naive she was, renting a movie with a friend, readying the popcorn, popping the tape into the VCR and discovering that "Debbie Does Dallas" was NOT the entertainment they had expected. And her friend from that event was there to laugh along with all of us on this celebration day.
So thankful I had recorded my "speeches," I listen to each occasionally with fresh ears and insight. Had I shared all those thoughts with each of my parents before they had passed? I don't think so. And I still wonder why not. Was I afraid and of what?
The gestures at the end of life are out of order. The celebration of life should proceed the passing. I would have required an extra box of tissues for each and given myself permission to just feel. I would have had to acquire even more strength to look each in the eye and say how much they mean to me. I would have sobbed in their arms for all the right reasons.
Was I afraid of falling apart? Embarrassed? Now really, whose business is it other than mine? They would not have judged me, perhaps loved me even more, if that were possible. With Dad, there was no warning with his massive stroke so we didn't have THE talk. With Mom, I wanted to, but when we delved into emotional topics, I wept. She asked me not to cry because it made her cry, which was physically painful. I'd never intentionally cause her any pain, so I cried alone.
Mom had insisted there be no "service," especially since she was donating her body for medical research. Done. I said she had no say in how we gathered to mark her passing, because then it was all about those left behind, not her anymore. I said it without tears because I would not give in this time. This was one way I would survive this loss, MY way, OUR way. And that was the end of the discussion.
I feel a twinge of pain for families when I read obituaries including how the person asked there be no funeral, service, just remember them on your own, etc. I don't know their reasons or circumstances. I do know many families were devastated during the pandemic when they could not gather in person to grieve and comfort each other. Another tragedy upon the first. This painful chapter in human history not only illustrates, but proves, people need people in good and bad times.
Some of us have warning and time to plan for the end. Some have zero. It doesn't matter how those final pages of life are written, but everyone should insert an extra chapter to celebrate life before its conclusion.

How many tissues would it take for you to reach out to someone you love to tell them how much they mean and the little things they did and gave you that made a difference … before it's too late? To celebrate their life before, not after, with hugs, laughter, rich and trivial memories, even some tears. It's not about ego. It's about the meaning of life and the journey of how one soul touches so many lives beyond themselves.
Get over yourself. It ain't just about you … or me. It's about us.
We do not operate in this world alone. We do not thrive or fail alone. If only we put the cart ahead of the horse this time to celebrate a life before it ends so we can capture that moment forever … and not wish later we had.

Need an extra box to do it? I buy them in bulk because I'm human … and I share.
Hey, drop me a line at [email protected] or leave a comment. I'd love to speak to your group, organization or company about working our way through the pain and challenges of everyday life. You want straight talk? You got me!