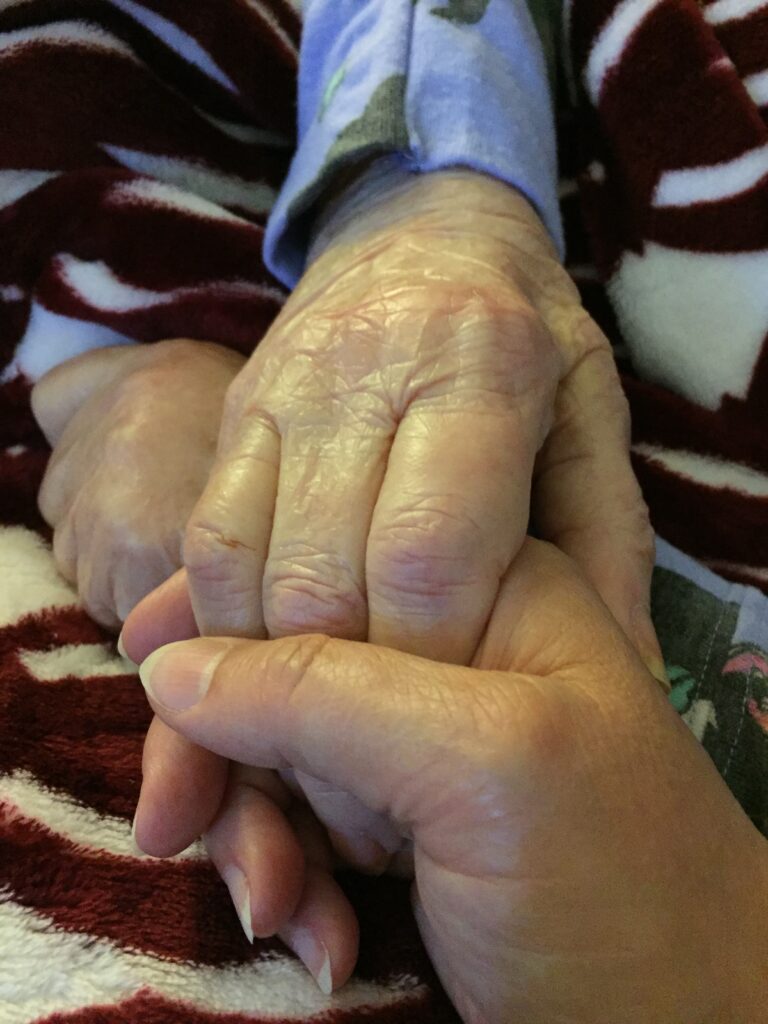 Though I had experienced this moment and written about it six years, this message is timeless …
I was reminded yesterday of the power of love …
I visited a dear friend who is in hospice, who quit eating a few weeks ago. She's tired and ready to go home … I didn't understand at first, but I do now. And I love her so much, I can "live" with her decision …
I was reminded yesterday of the power of touch …
When she saw me, her smile radiated more warmth and love than the brightest searchlight in the world … as she reached for my hand and leaned against me … my head resting gently atop hers. Yes, she found what she was searching for and so did I …
I was suddenly in awe of how much we need human touch … from the moment we enter this world until we leave … We are spiritual beings in a physical existence, and touch is essential to this life, as necessary as food, water and air … yet something we often discount.
As we held each other, I experienced an extraordinary wave of emotional, physical and spiritual energy within that embrace … No words were necessary as the connection spoke volumes that cannot be written with earthly pens and paper …
I was reminded yesterday of the power of tears …
As I let my quiet tears fall upon her soft precious hair, I felt a cleansing that does not come from the shower or bath, but an internal wash that flushes away the clutter and distractions of daily life and reminds us what is truly important.
I felt her frail body shake gently with her own tears. We didn't need to say anything; we just had to feel …
Put down your electronic devices today … and remind yourself of the blessing of human touch … and love … and even some tears ….
Hey, drop me a line at [email protected] or leave a comment. I'd love to speak to your group, organization or company about working our way through the pain and challenges of everyday life. You want straight talk? You got me!